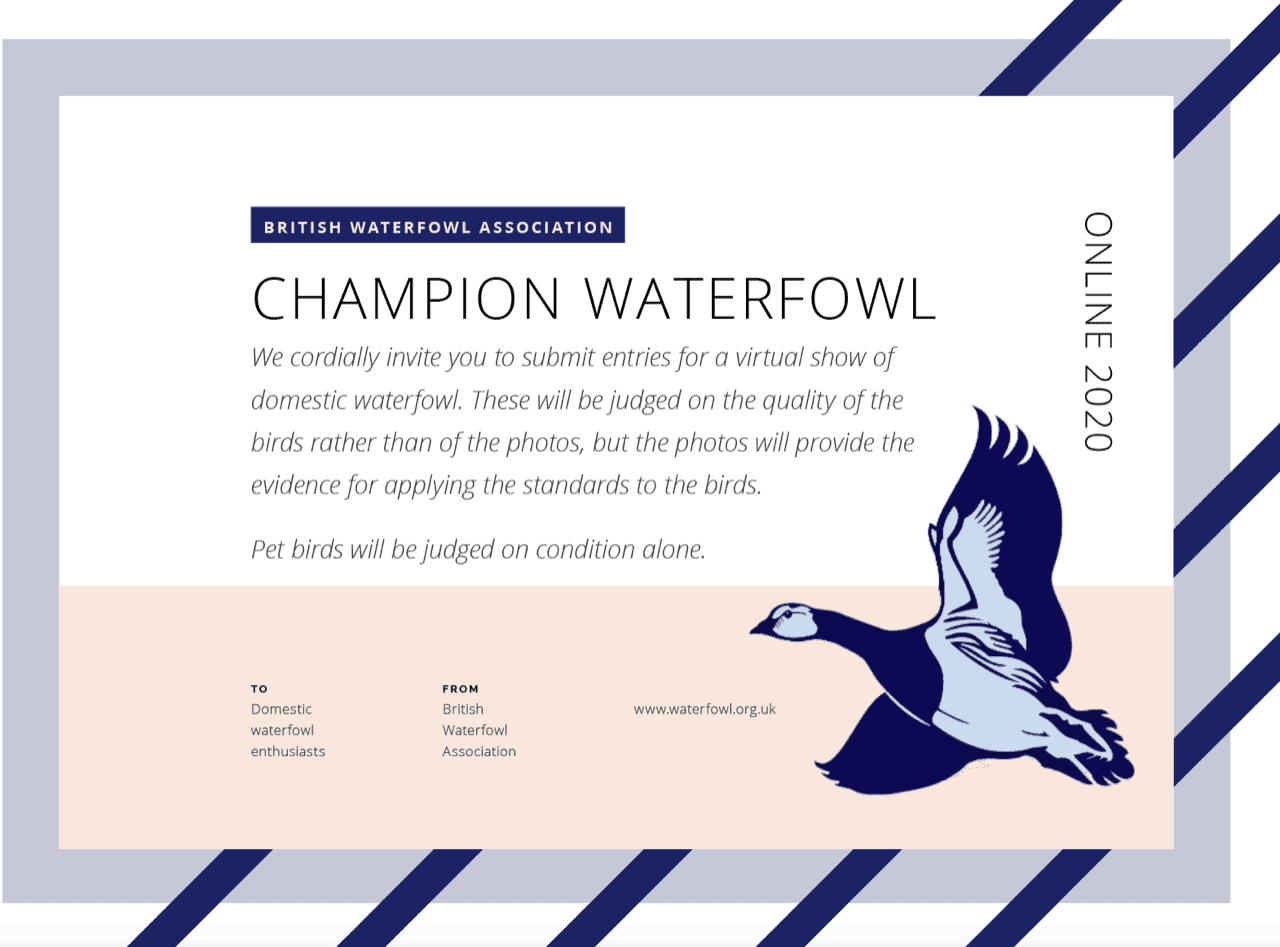 We cordially invite you to submit entries for a virtual show of domestic waterfowl. These will be judged on the quality of the birds rather than of the photos, but the photos will provide the evidence for applying the standards to the birds. 
Pet birds will be judged on condition alone.
View the show details and apply here.