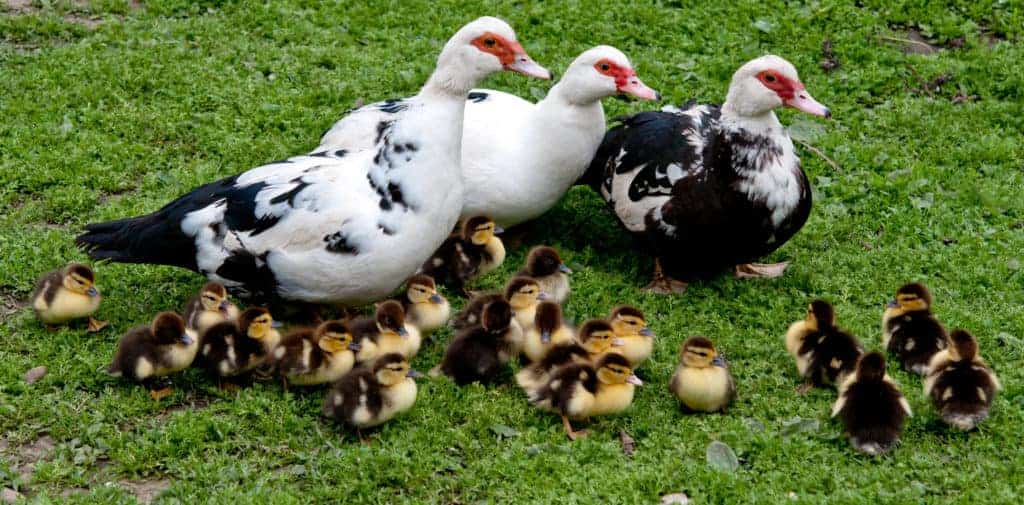 The Muscovy Cairina moschata domestica is a heavy species of duck that originates from central and southern America. Historically it was placed in the group known as Perching Ducks. 
Wild Muscovy Ducks are shy; when cornered they can seem aggressive. This may have given them an unfair reputation. They have calm temperaments when domesticated and the Muscovy is prized as a broody. She will put her heart and soul into defending 'her' young of course.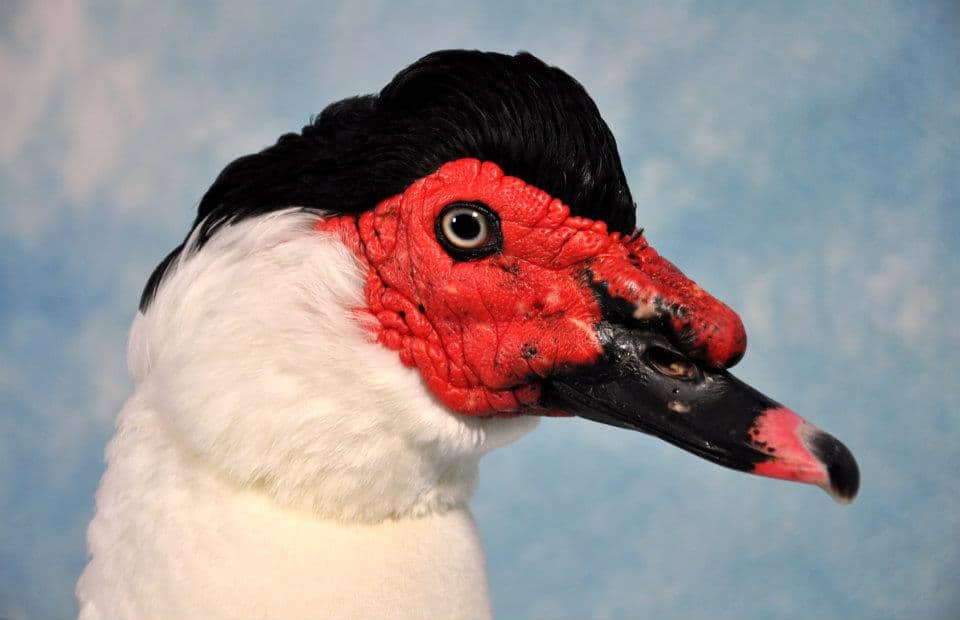 They are heavy-bodied birds with relatively short legs that give them a horizontal carriage. The domesticated Muscovy Duck is the only breed of duck that is not descended from the wild Mallard.
The Muscovy has an erectile fore-crown crest, and both sexes have red bare facial patches. Wart-like 'caruncles' develop as they age, especially in the drakes.
The drake weighs 4.5-6.3 kg (10-14 lbs) and the duck 2.3-3.2 kg (5-7 lbs).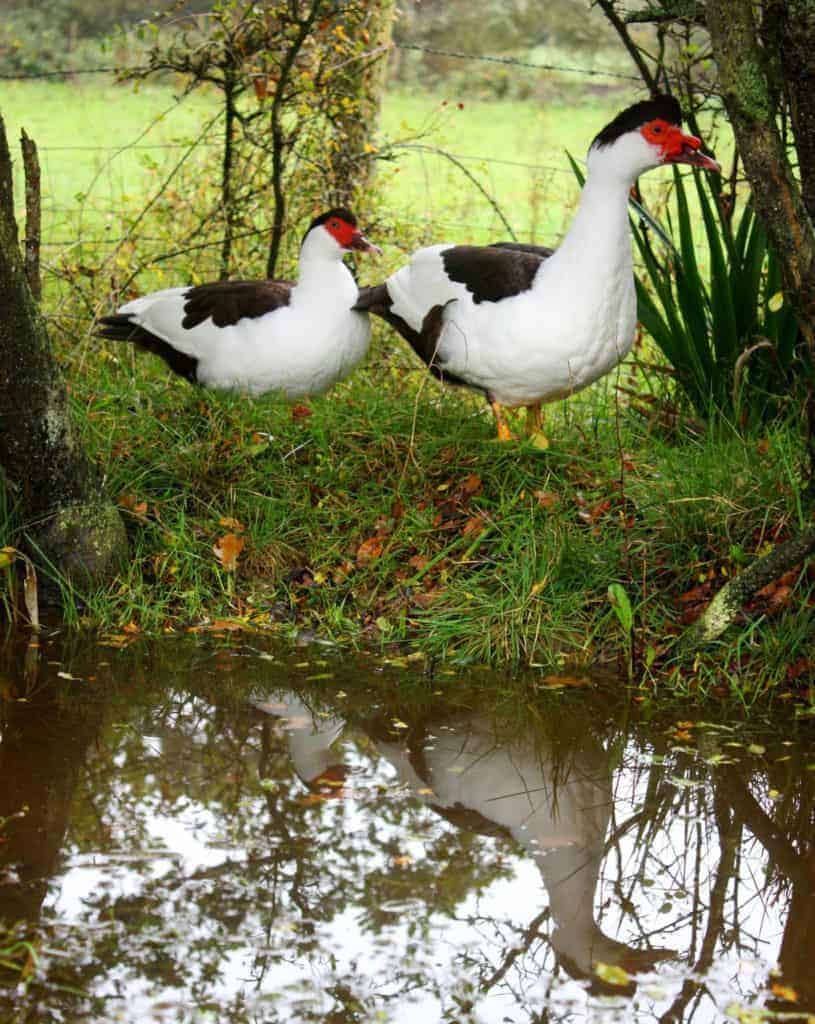 Colours standardised in the UK are:
Wild (Black)
Blue
Chocolate
Lavender
White
Black Magpie
Blue Magpie
Chocolate Magpie
Lavender Magpie
Full exhibition standards for this breed may be found in the British Waterfowl Standards.