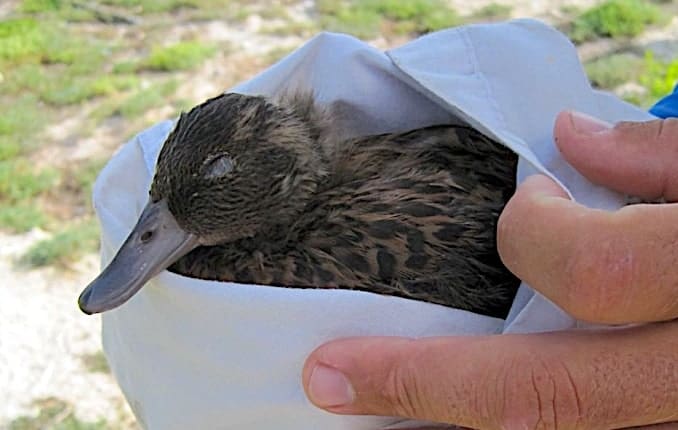 Birds that are not in full health will often hide their symptoms well. It may be that an ailment is pretty serious before the symptoms show. Our suggestions below are given in good faith. The intent is to provide a general overview but is not a replacement for specialist veterinary care. Click here to see some vets in the UK who have avian knowledge.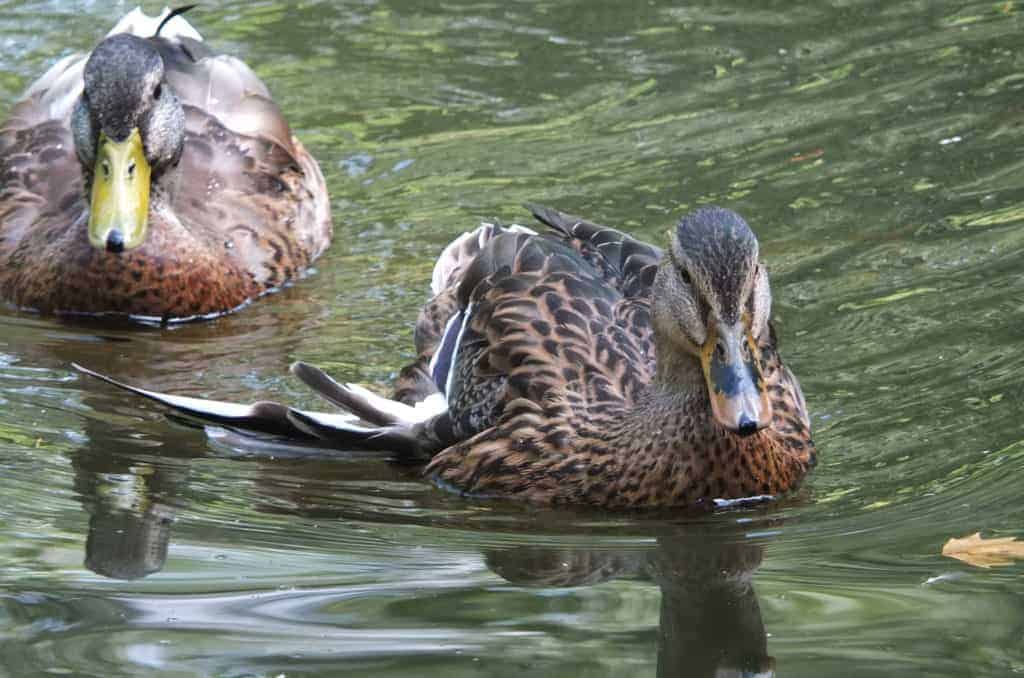 Angel wing happens when the growth of the wing feathers outstrips the muscle ability to hold the wing in the natural position. It is nearly always due to an imbalance in feeding: too many calories and a deficiency of essential elements. Left untreated, the bird will be unable to fly properly. It might be reasonable to assume that there will be discomfort too.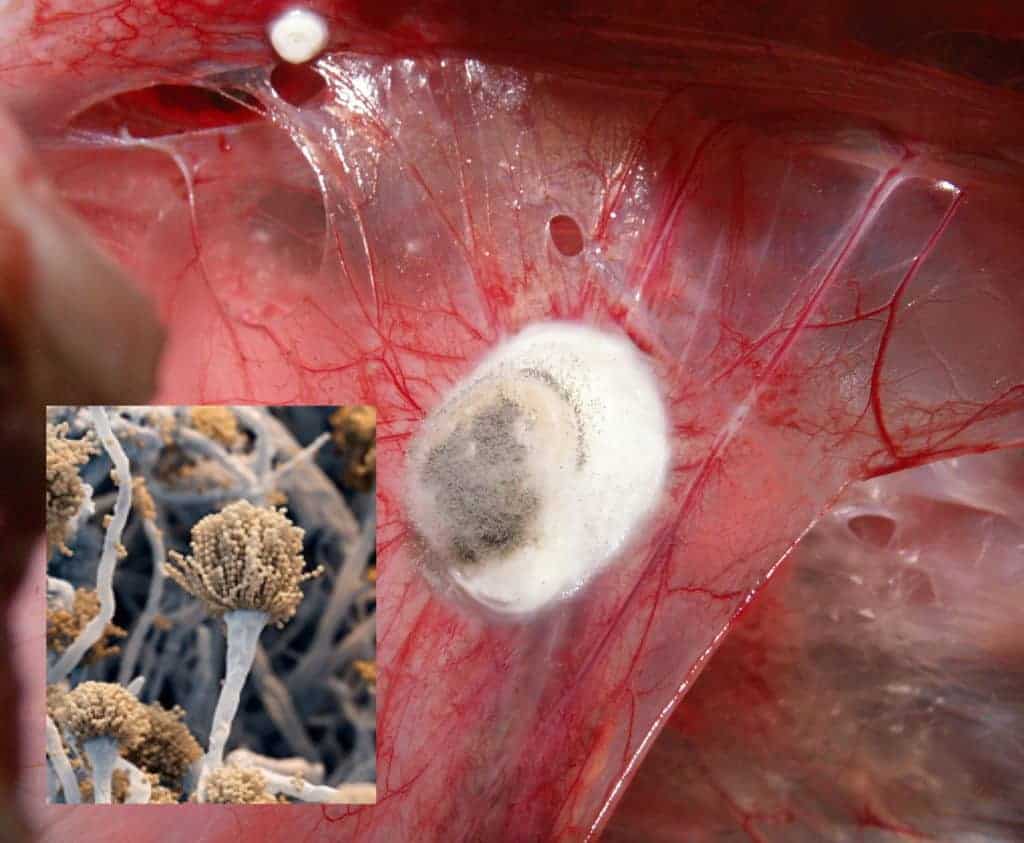 Spores are all around but multiply particularly well in damp rotting vegetation. If enough fungal spores are inhaled by birds, they multiply and produce lethal legions in the lungs and airsacs. Eider and Arctic breeding wildfowl are particularly susceptible.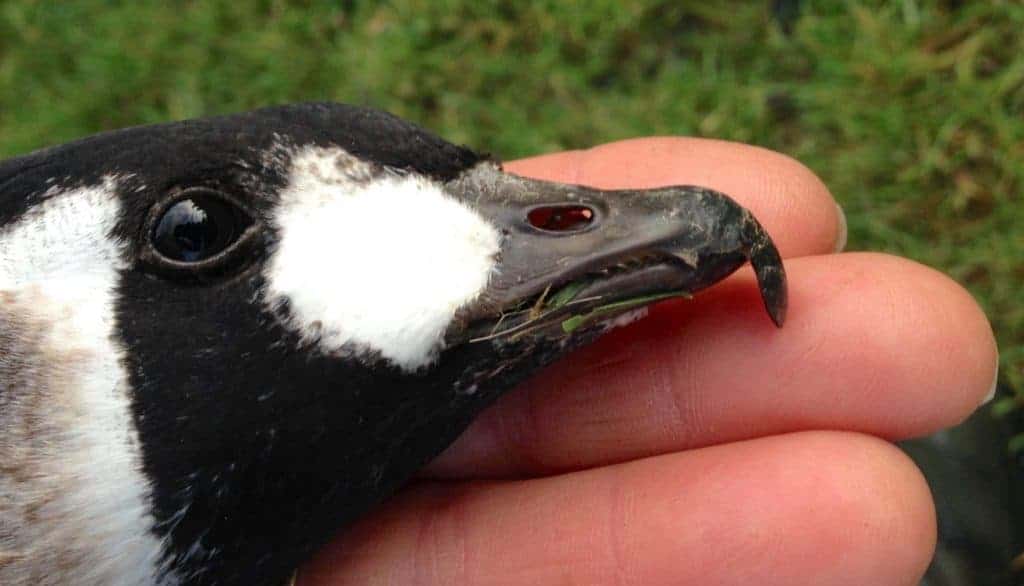 The end of a bill is a hard nail of keratin known as the bean. Underneath is a fine network of nerves. Sometimes the bean can become overshot, often because the bird has no need to forage and wear it down naturally.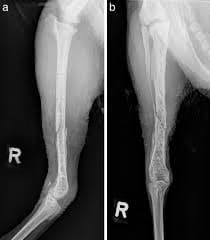 Young birds are more prone to injury than older ones. You should bear this in mind when catching up and moving birds. Prevention is always better than cure, so take a look round your pens and think about any places a bird can become trapped.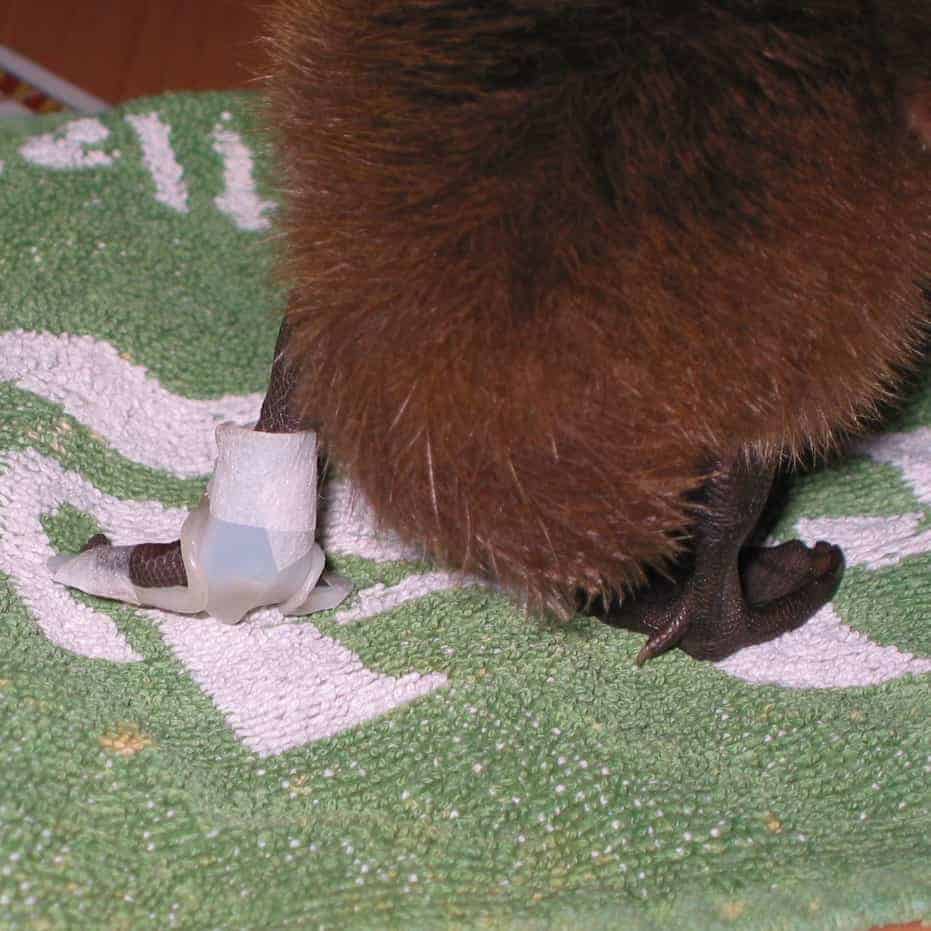 Toes can be deformed by an accident, poor development in the egg for a number of reasons or by inherited defects. Some problems can be corrected if caught and treated early.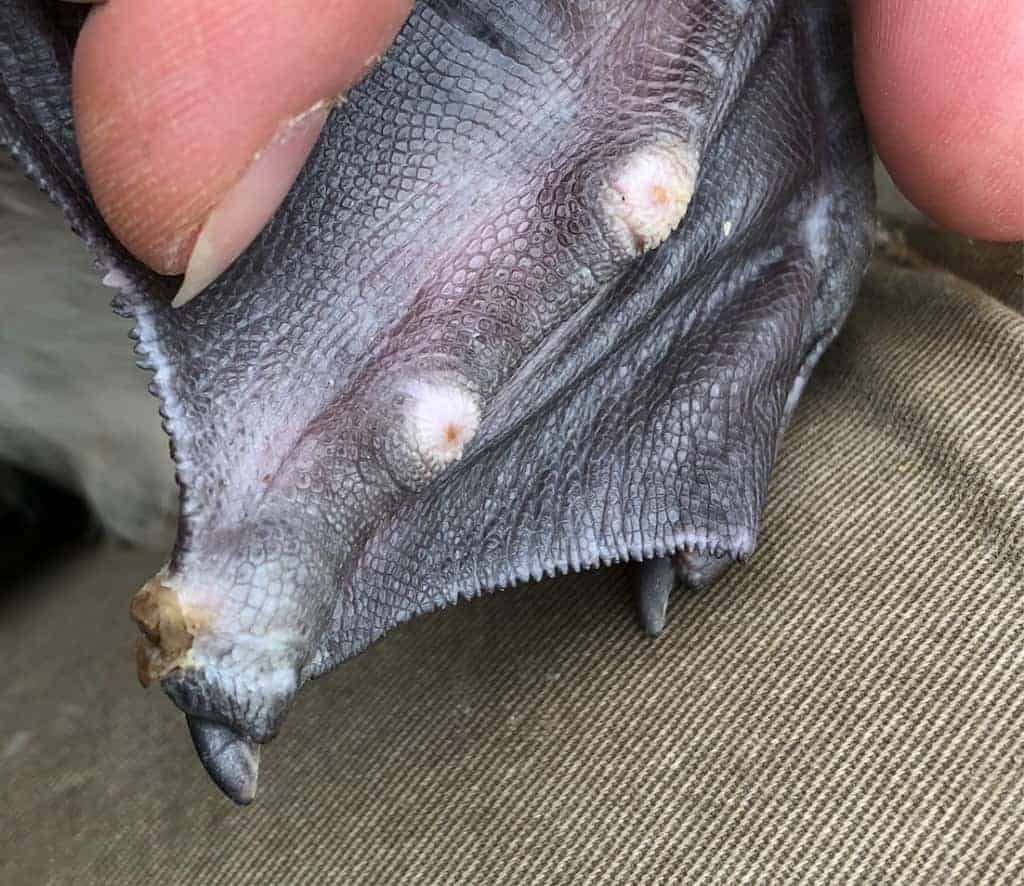 Bumble foot is a bacterial infection entering the foot through a crack or cut causing a swelling on the underside of the foot. This can happen in dry, hot conditions when the bird is running on hard ground, or from an injury caused by sharp objects in the enclosure, so do check your enclosure regularly. Bathing with salt water may help. However if it persists and a hard core/abscess develops under the skin, this has to be removed and veterinary advice should be sought. Corns can be prevented by adding rubber car mats to harsh concrete pond surrounds.
DVE - Duck Viral Enteritis
Also known as duck plague, the cause is an anatid herpes virus 1. It is shed in faeces and can be transmitted by ingestion or inhalation. Susceptibility depends on species but a wide range of infected waterfowl species has been described. It is believed to be introduced via wild waterfowl such as Mallard which may have roosted on sewage farms.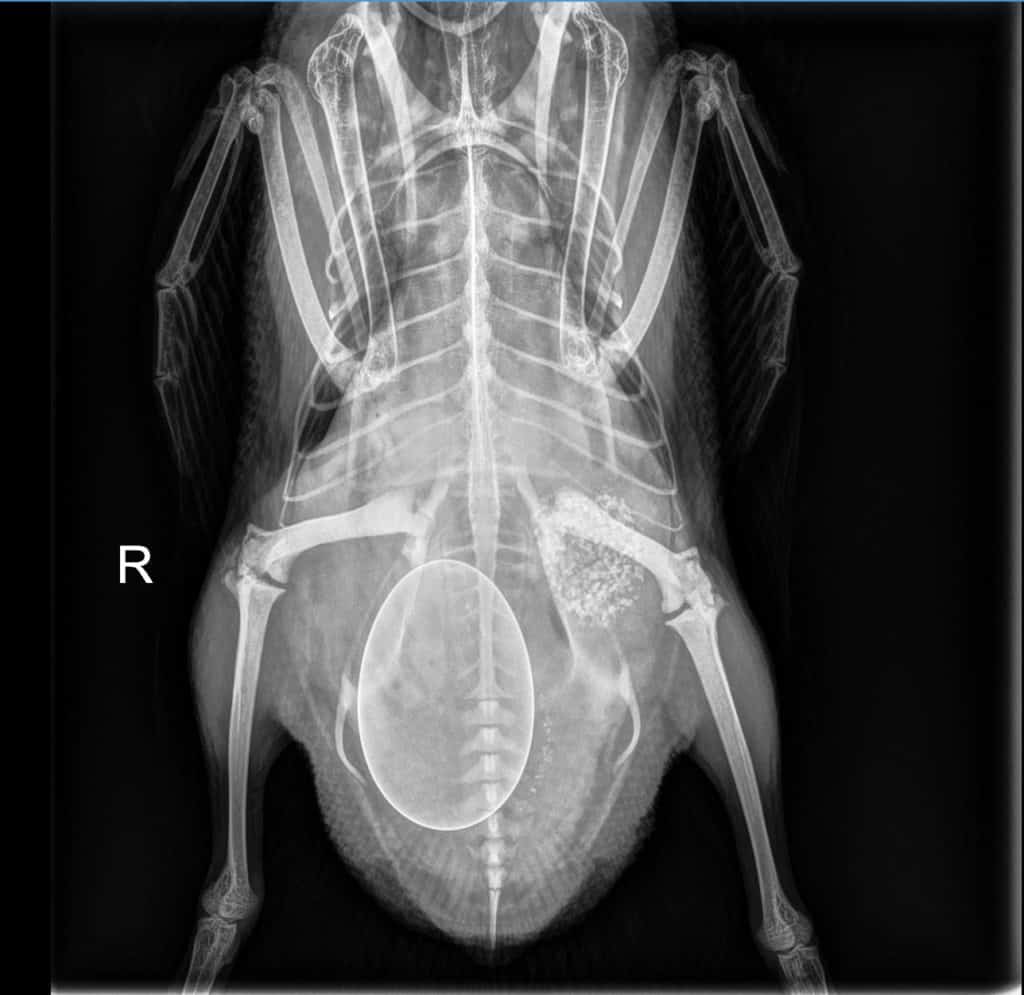 Birds laying for the first time, or the sudden return of cold conditions can be the stressors causing females difficulty in passing eggs. Symptoms of egg binding are the bird looking hunched up with feathers fluffed out and generally looking miserable. Sometimes with gentle handling you can feel the egg in the lower end of the oviduct.
See also Prolapse, below.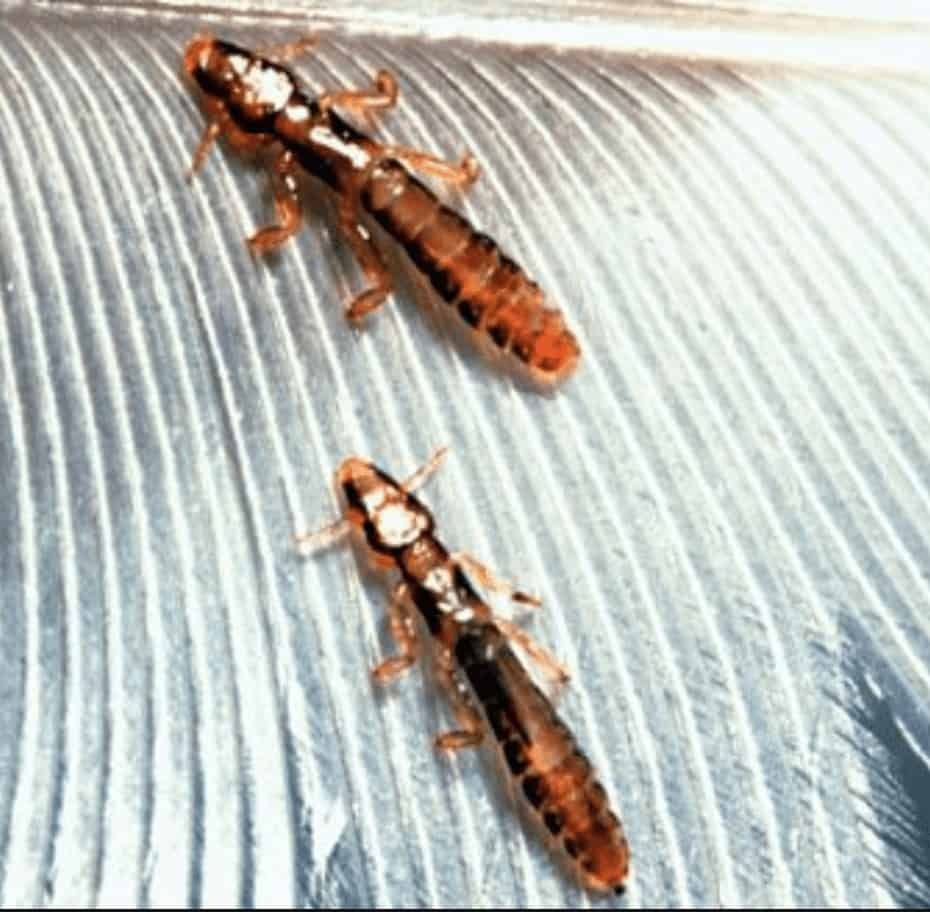 Every species has its own form of feather lice. They may be difficult to see, often they are the same colour as the feathers. Lice cause irritation and prevent birds from resting and eating properly. Several species of leeches affect waterfowl and take a blood meal. They can lodge anywhere on the bird but are probably most troublesome in the nasal passages.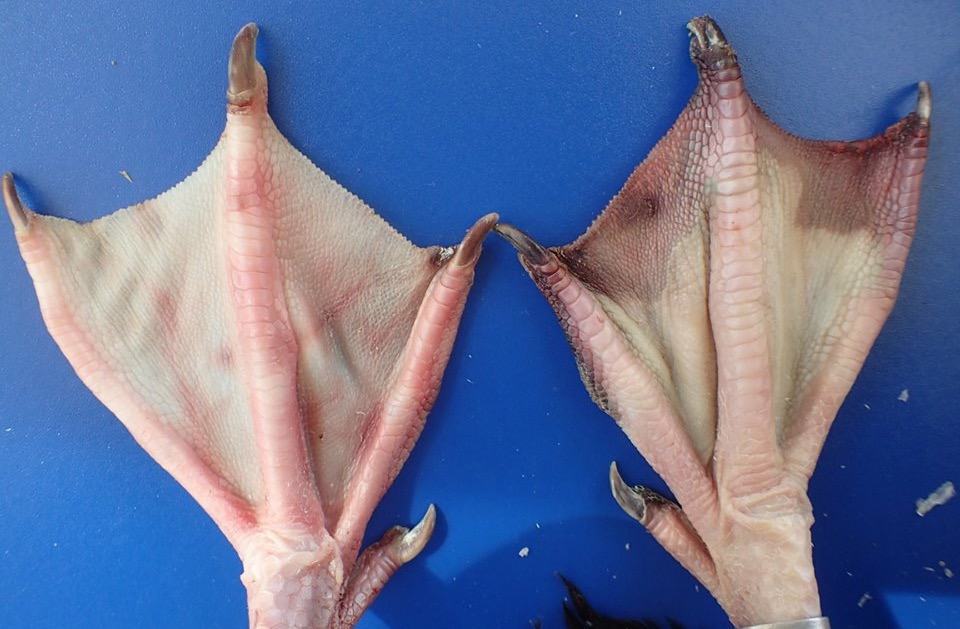 Ice and snow present challenges to birds, particularly as many waterfowl are outside all year. Frostbite is a real danger to webbed feet, especially where there is no natural cover or ponds are shallow. Most commonly kept species can cope with the cold provided they always have open water. Deciding which species are right for your collection will depend on what facilities you can provide and where you live.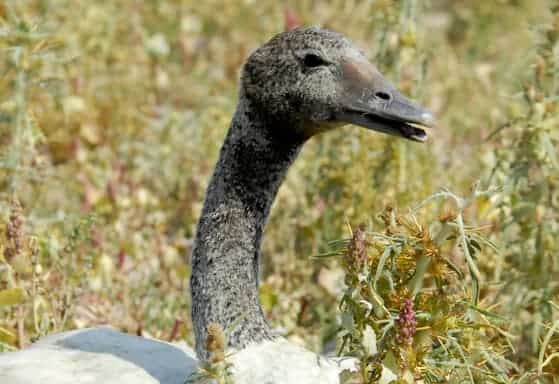 On the whole, birds from temperate regions are better at keeping warm than keeping cool. It is important to provide shade.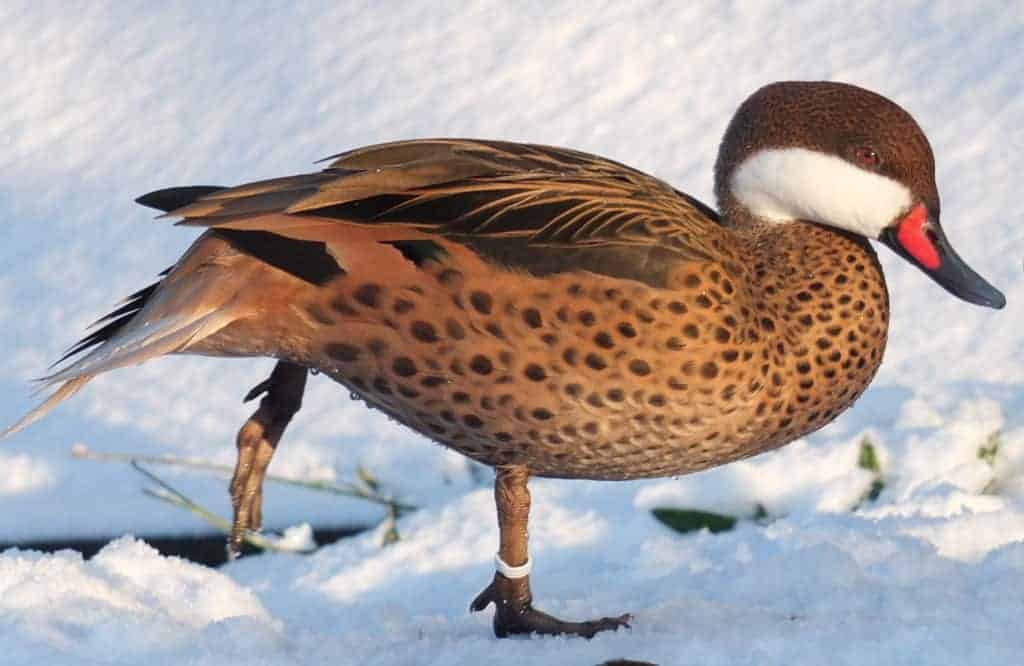 A limp is always worth investigating and early treatment is usually the most successful.
Birds that are limp are usually in pain, and a vet should be consulted to treat the cause of the limp and alleviate the pain of the bird.
Worms and Parasitic Diseases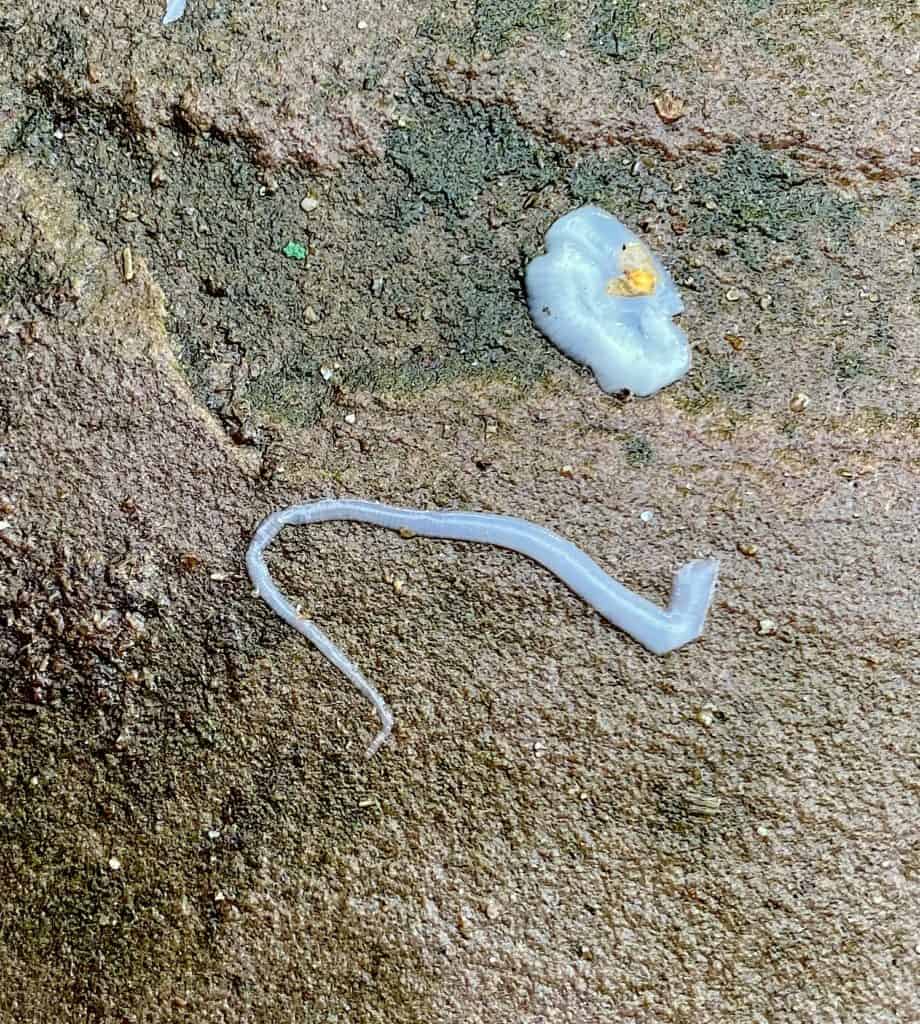 There are several different types of worm that are known to affect waterfowl. In the wild many species of tapeworm and flukes appear to live in harmony with their hosts. Numbers can build up and become a problem where waterfowl are gathered closely together and at greatest risk of sharing parasitic diseases. Routine faecal testing (and on new birds brought into the collection) should be done to assess the health status of the birds and treat them properly.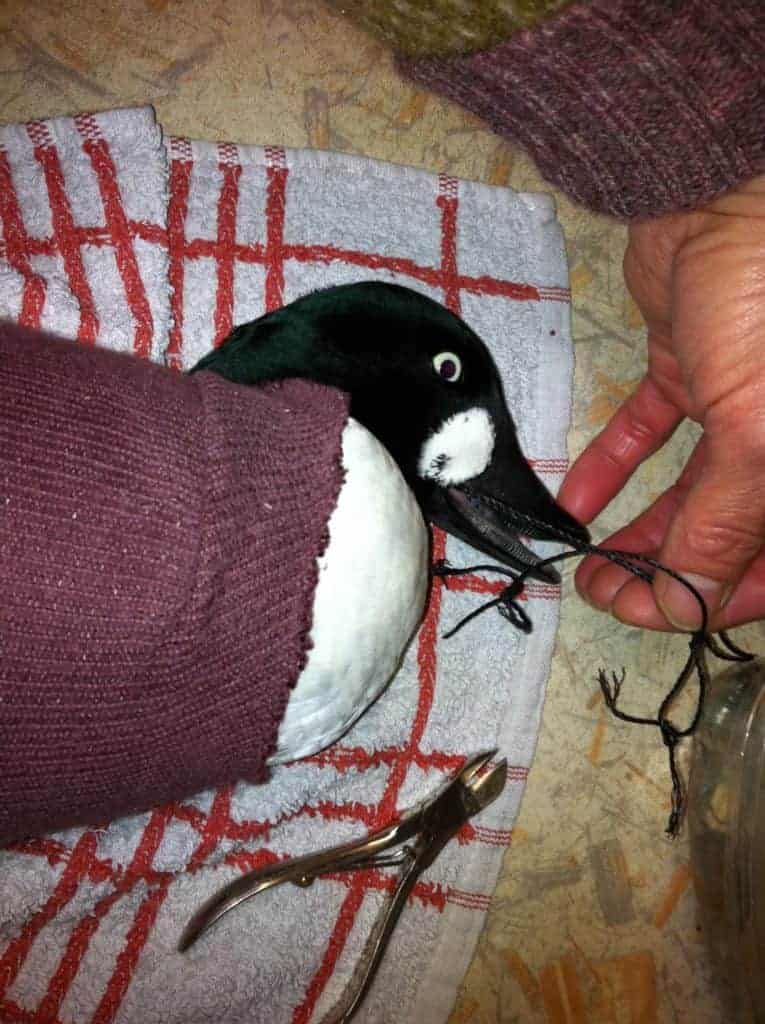 This is a term used in North American collections and is very descriptive. Foreign objects picked up by curious birds cause damage to the oesophagus and the gut lining and can lead to peritonitis (blood poisoning). It is especially important to collect up all screws, bits of metal and wire, netting staples etc. that may be dropped when carrying out maintenance.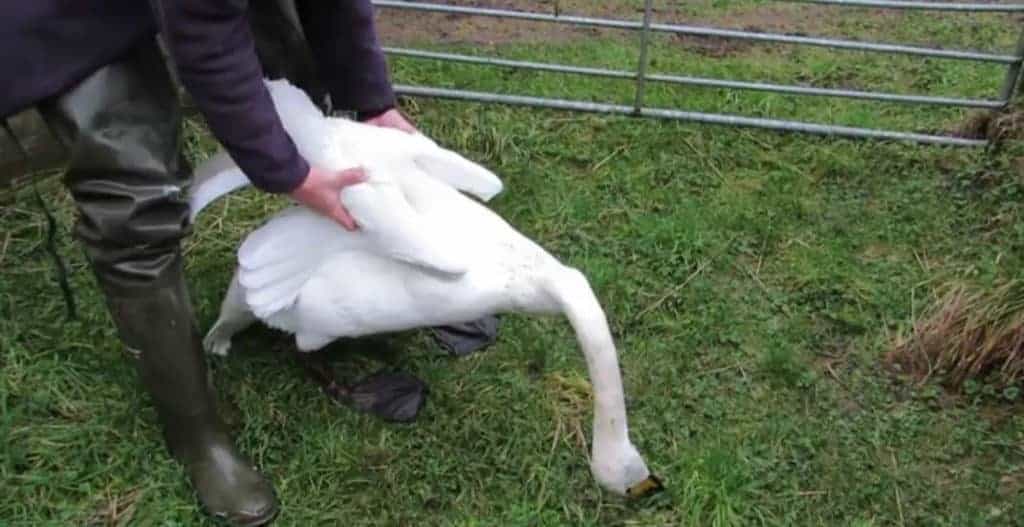 Waterfowl are particularly vulnerable because they routinely pick up small stones and grit; shot, fishing weights and pellets look much the same and end up being ground up in the gizzard.
Even a small amount of blood can look very alarming. Skin can be broken during mating, fighting or contact with sharp objects. When treating a wound it is important to know if there is any underlying tissue damage. No two wounds are the same.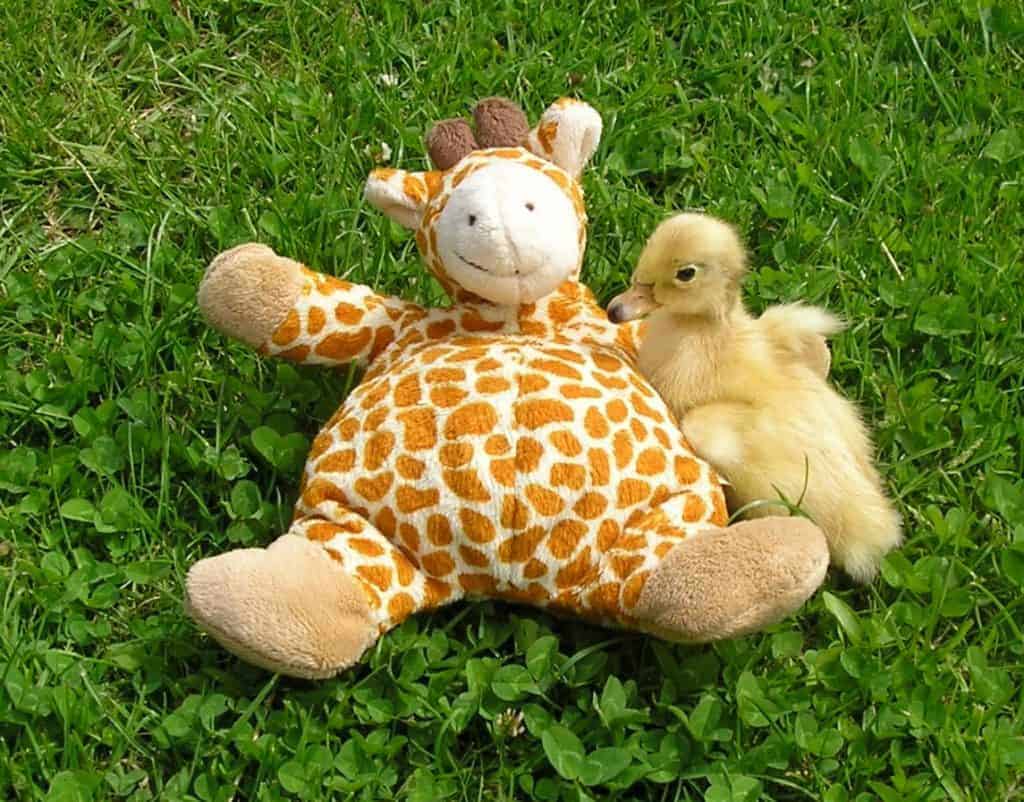 Wild waterfowl imprint on one or more parent, most ususally the mother. This bond keeps the family in a tight group after the hatchlings leave the nest. If the mother is killed, the youngsters (often called downies) will tend to stay together but will be vulnerable to predators and extremes of weather.
Poultrykeeper.com has advice on raising wild ducklings.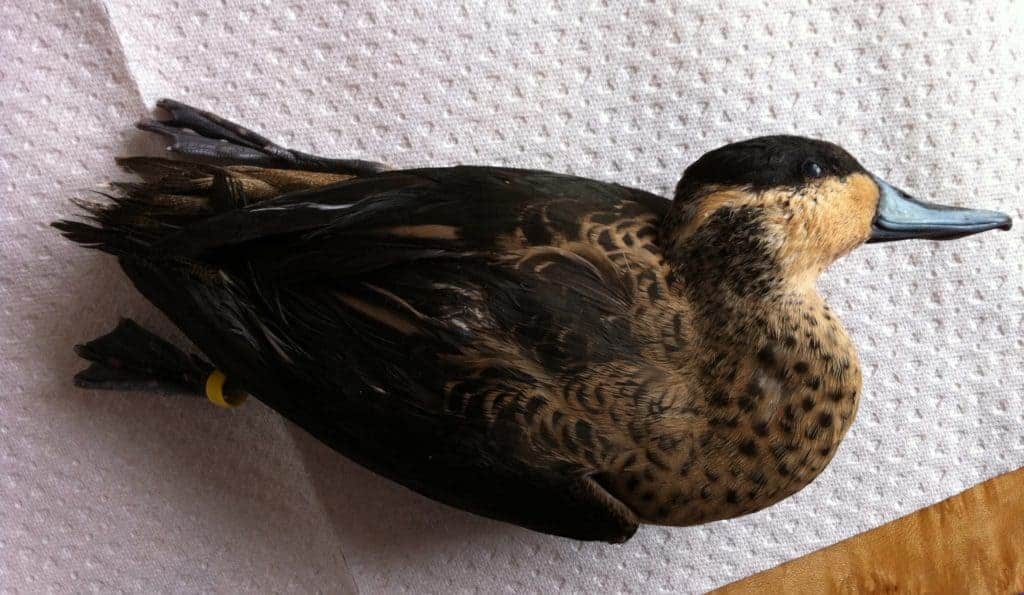 Sadly if you have livestock, eventually there will be deadstock. Waterfowl are relatively long-lived and generally enjoy good health. If you do have a loss, it is important to know why.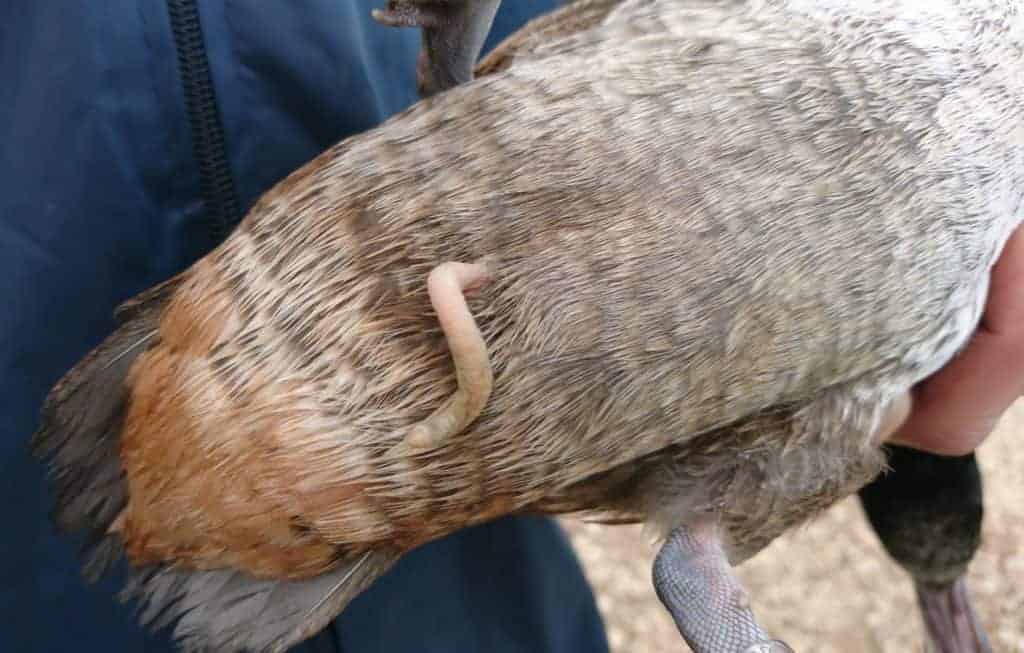 Waterfowl are unusual in the bird world in that they have a phallus (intromittant organ). Occasionally it does not retract, and so is at risk of injury. Risk factors with this condition are over-activity, mating on land instead of water or simply age. Some female waterfowl can also prolapse the oviduct.
See also Egg Binding, above.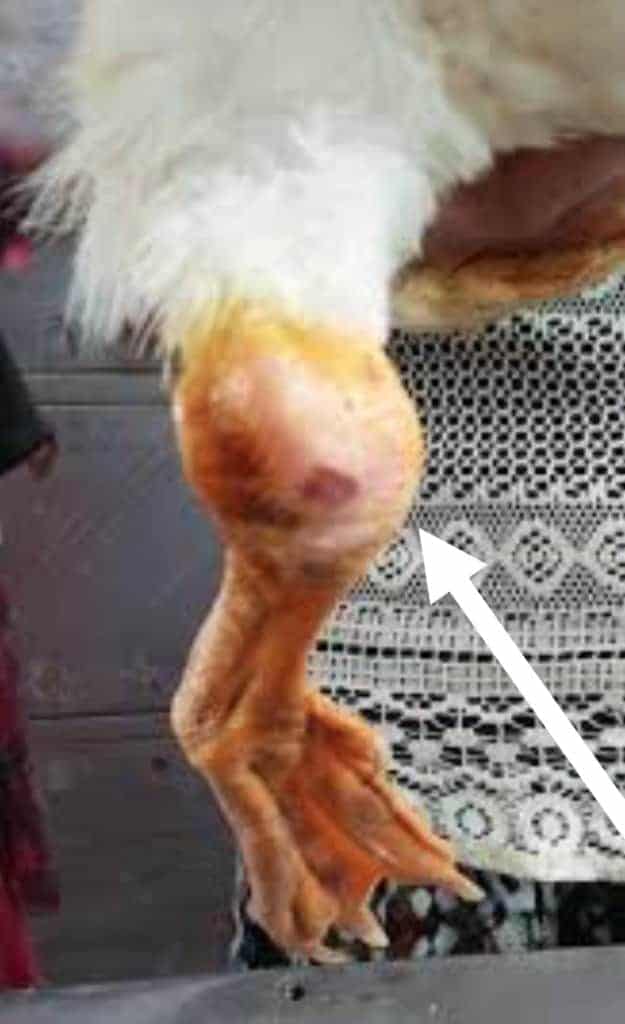 The tendon running through the trochlear groove of the hock can sometimes slip inwards (medially). This means the foot can no longer be extended. Though some waterfowl are adept at hopping, the strain of doing so places greater risk of injury on the other limb.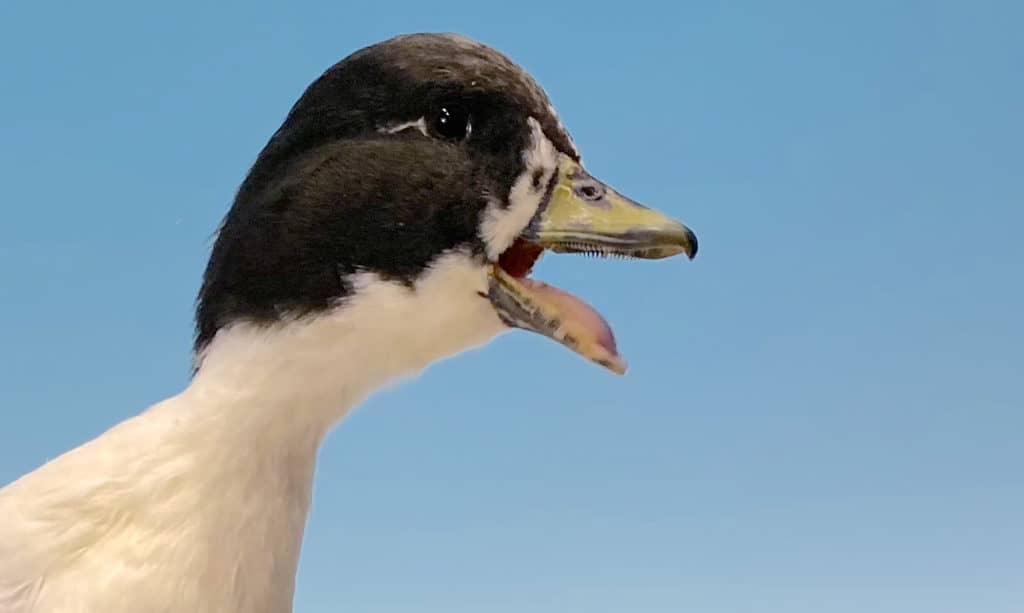 Individuals are affected differently by stress. A hormone known as Cortisol is produced naturally by the body to balance many parts of the metabolism. When subjected to stress, the level of production increases. Cortisol also supresses elements of the immune system, especially the cells that orchestrate a lot of the body's protection from infection, so barring autoimmune diseases, it's a given that it plays a part.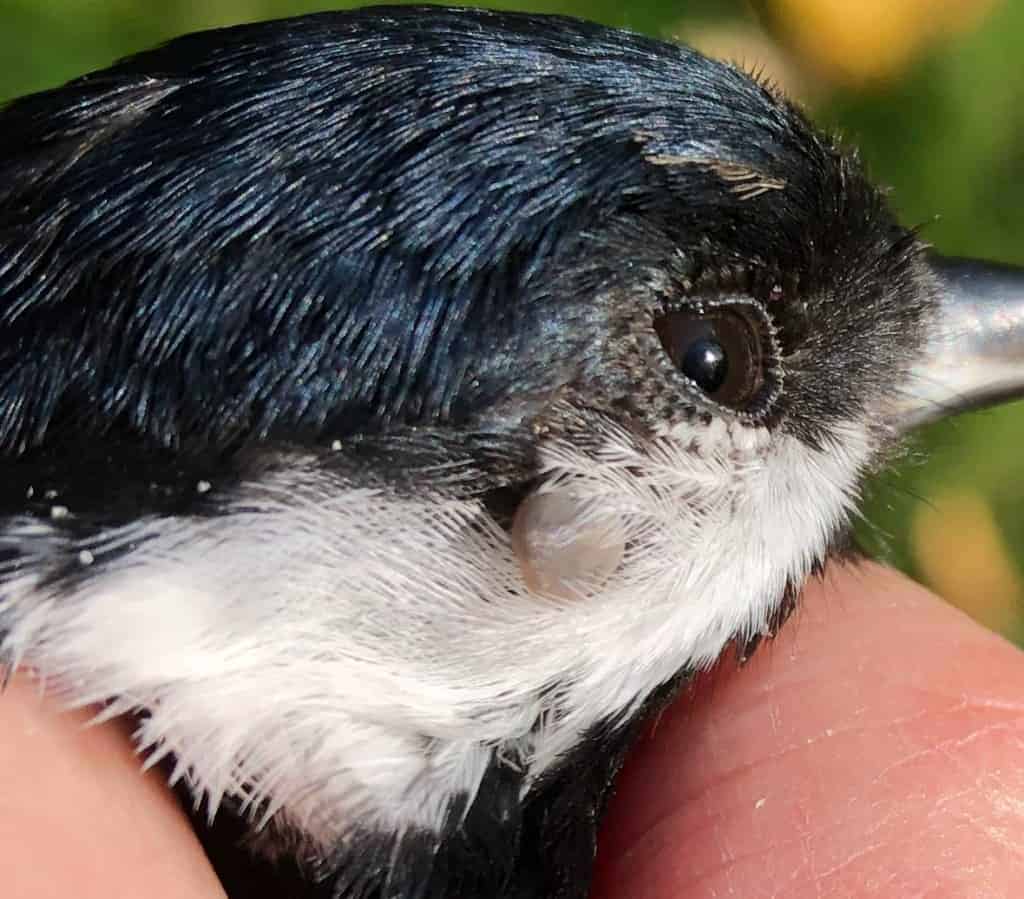 Many birds pick up ticks and if healthy, they will not suffer unduly. Due consideration has to be given though to the possibility of disease transfer. Catching birds to remove ticks may cause more stress than leaving them to drop off naturally. You will have to make a decision which option to take based on the level of infestation vs the nature of the bird.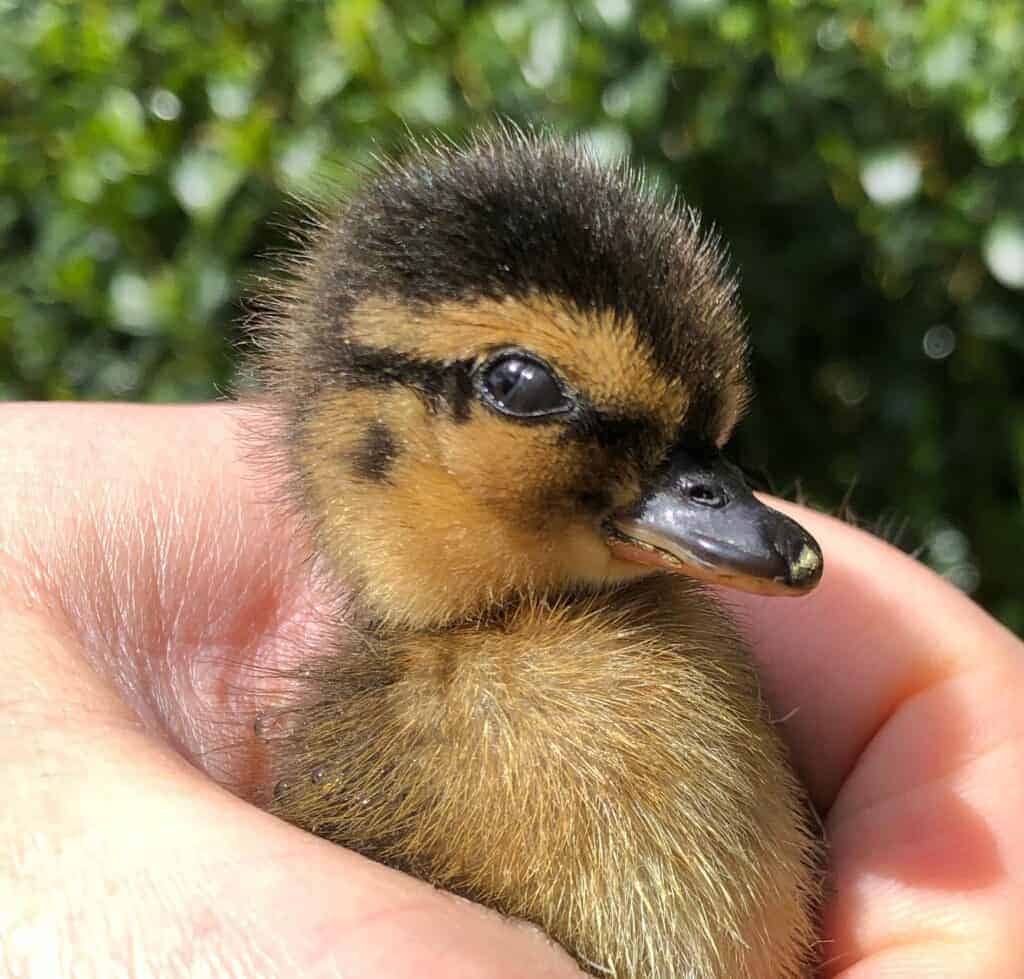 Any significant trauma to an eye needs to be seen by a vet, thus giving the bird the best possible chance to retain its sight. Small bits of fluff and seed husks occasionally lodge in the eyelids, but on the whole, waterfowl keep their eyes clean by regular immersion. This is one of the reasons why clean water is so vital for their wellbeing.
Wet Feather and Broken Feathers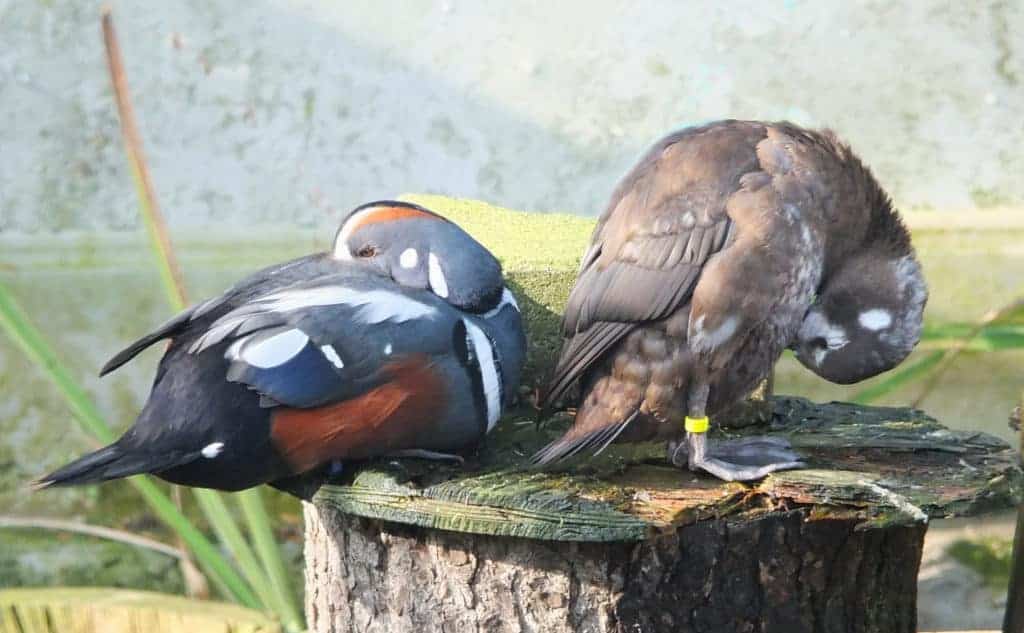 The preen (uropygial) gland is particularly well developed in waterfowl and we are all familiar with the nibbling and wiping that waterfowl do as part of their hygiene ritual. The oil from this gland does not actually waterproof the feathers but it does keep them supple and slightly water repellant. The physical barrier of the contour feathers locked together forms an 'overcoat', which cover the down feathers that trap air both for temperature regulation and buoyancy. Waterfowl know their survival is dependent on keeping the overcoat, or 'integument', in good order, so a high proportion of their time is spent on preening.