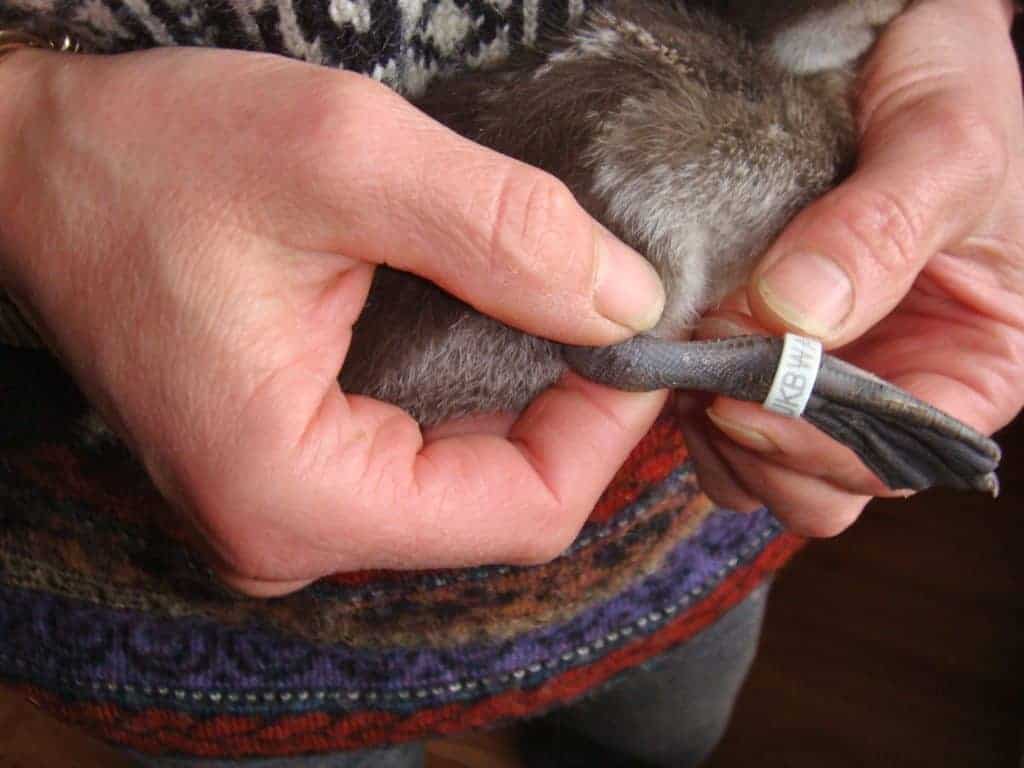 A closed ring identifies a bird as having been raised in captivity and can serve as proof of ownership. Numbered rings are also invaluable in maintaining records. Some breeders use coloured flatband, spiral or divided metal rings purely for their own records or to identify bloodlines. Closed rings may be made from metal (often an aluminium alloy) or coloured plastic. There are several considerations when choosing a leg ring size:
Above all else is the welfare of the bird.
A closed ring is fitted to the growing bird at the point when it fits snugly over the foot so it does not fall off. For some wildfowl species, this is a very short window.

It is important that the ring cannot slip up over the ankle (hock) joint.

Grit and mud can lodge underneath the ring if it is too tight, so the sizes allow for this.

If a ring is too big, there is more likelihood of a leg being caught on unexpected hazards.

Conventionally, males are ringed on the right leg and females on the left if the birds are sexed at this stage. Breeders sometimes use left and right to identify bloodlines so this is not universal.

Ring rules for exhibition birds vary from country to country. In the UK, only closed rings are accepted on show birds. Currently these are issued by the Poultry Club of Great Britain.


The health and well-being of a ringed bird should be closely monitored — rings should be checked frequently, and MUST be inspected every time a bird is handled.

The ring should be cut off immediately if there is ever swelling or injury to the leg.