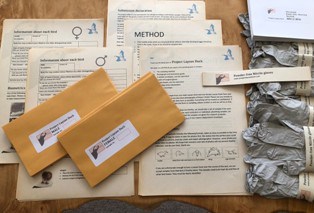 The small brown duck with huge personality. We are still sampling feathers of Laysan Ducks. Our project is examining the genetic purity of the Laysan Duck, Anas laysanensis.
We are still sending out sampling packs for Project Laysan Duck. Read more about the project  here.
Contact us if you have not received your pack and we will send you another one.