One of our most popular show classes is the heavy Pekin Duck. We regularly attract a large number of entries and hope to see some of these great birds at our Champion Waterfowl Exhibition on Sunday 7th November.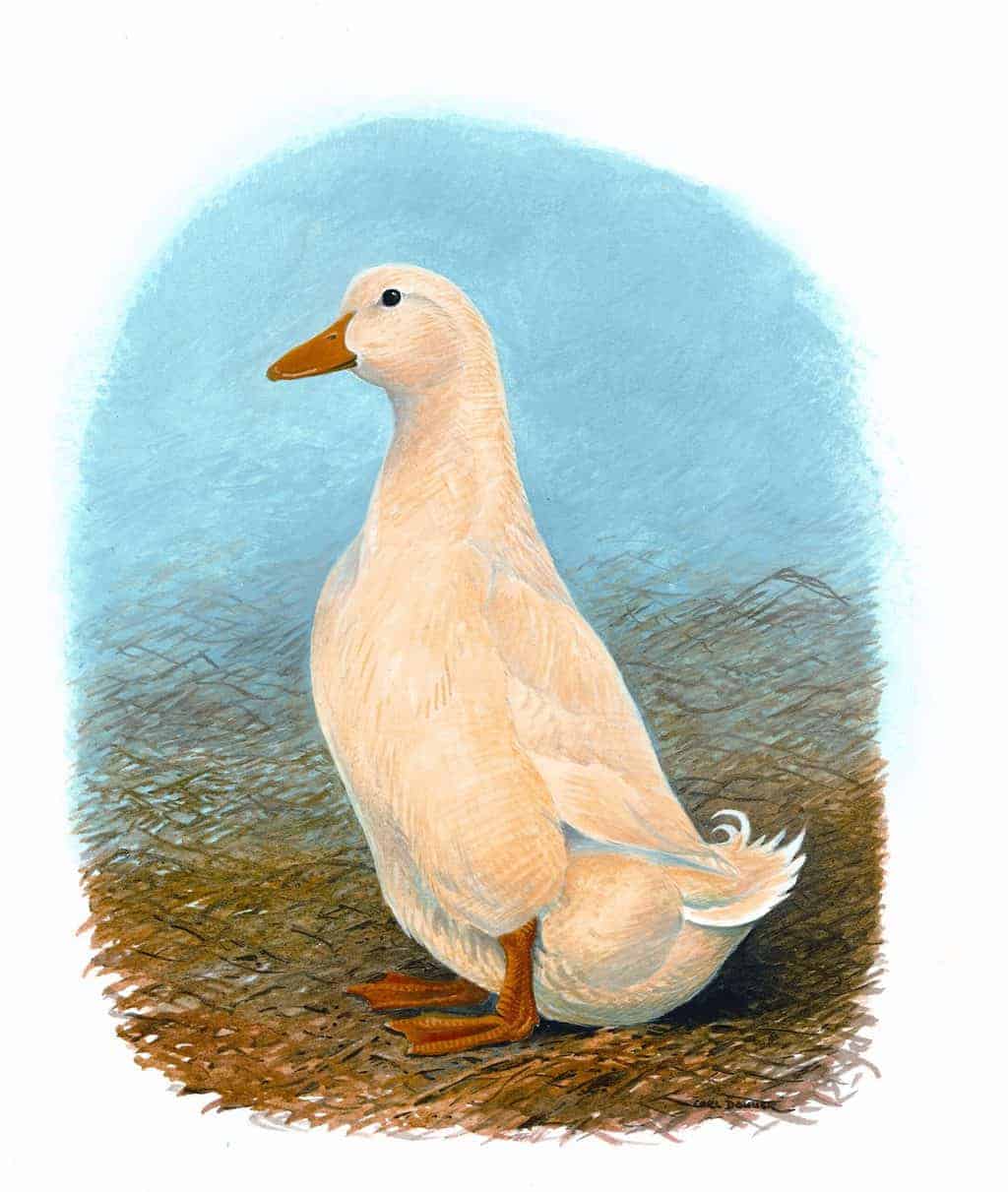 This painting by wildlife artist Carl Donner, from the Millennium Edition of British Waterfowl Standards, is one of four paintings of heavy ducks to be auctioned at the Exhibition. All four; Blue Swedish, Cayuga, Pekin and Rouen Clair will be on view at our Facebook 'At Home Live' with Billy Sumner, on 12th August.
The name 'German Pekin' stems from the exhibition strains becoming scarce in the UK and fresh blood being imported from Europe in the early 20th Century. Only the white is standardised for the show bench, but Appleyard markings look particularly striking too. American Pekins developed in parallel last century, but along a slightly different path.