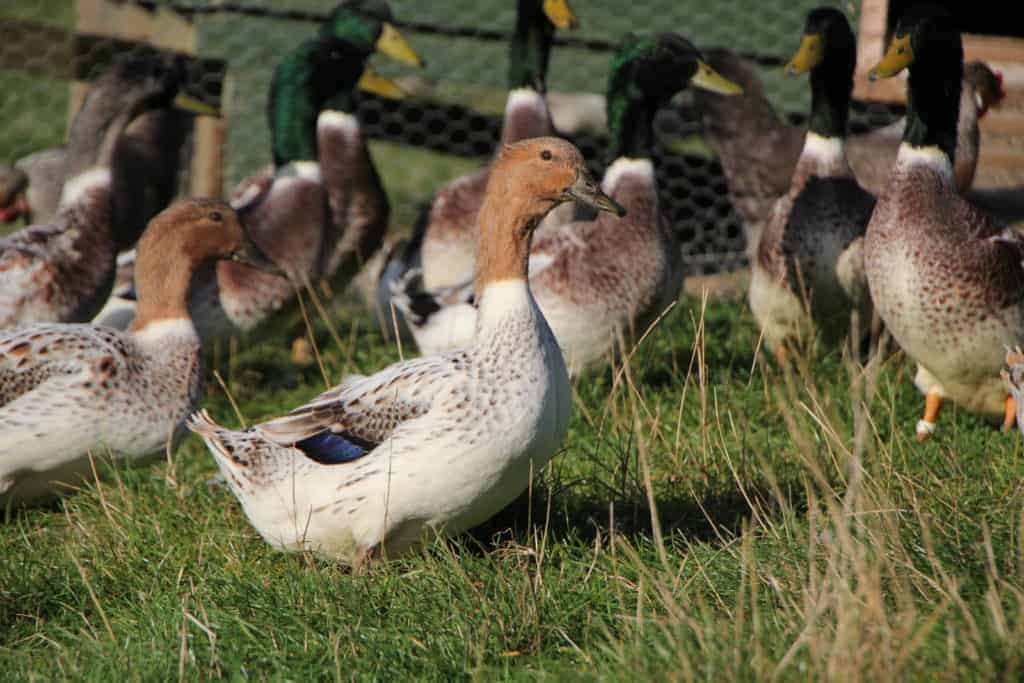 The Abacot Ranger was standardised both by the Poultry Club of Great Britain and the BWA in 1987. 
It is included on the RBST's watchlist of traditional breeds of poultry.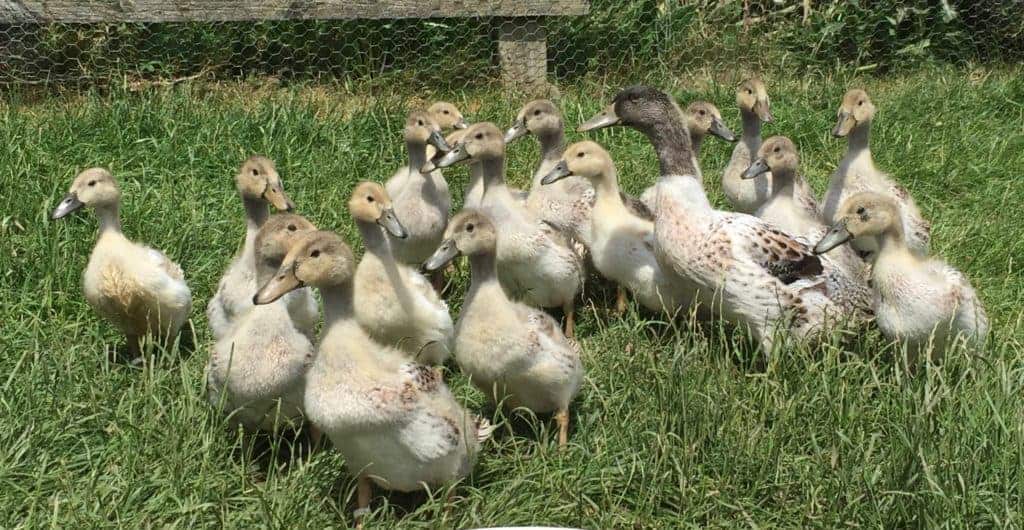 Light duck breed
Domesticated Mallard Anas platyrhynchos
The Abacot Ranger was originally produced in the UK and was even described in Feathered World's 'Ducks' (1926).  However, it subsequently disappeared from the UK record. Fortunately for this attractive breed, the Germans developed the 'silver wild-colour' to perfection and maintained the Abacot Ranger or Streicher as a popular breed on the continent. German bloodlines were imported back to the UK in the 1970s and 80s.
The ducks are particularly attractive. They have a 'hood' of fawn-buff feathers (hence the alternative name 'Hooded' Ranger) and a creamy-white body, beautifully streaked and marked with colour.
The hood is a feature also seen in some of the other breeds, such as the Silver Bantam, Silver Call and Silver Runner.
Like their relatives – the Campbells and Welsh Harlequins – they are very good layers. You can expect up to 200 eggs per year.